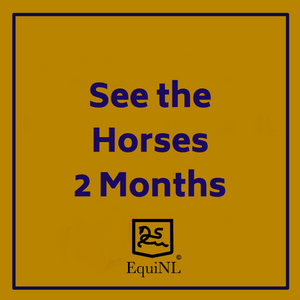 12% DISCOUNT!! You will see the most stunning dressage horses at the secret account EquiNL Exclusive Dressage for 2 months!
You will be amazed and have a smile from ear to ear!
All horses (over 190 horses) come with their owner/trainer details so you can contact them directly.
No commission!! COMMISSION FREE PRICES!! Which will save at least 10% at the price of the horse
You will get access immediately.
PLEASE NOTE: IT WILL STOP AUTOMATICALLY AFTER 2 MONTHS, NO EXTRA PAYMENTS