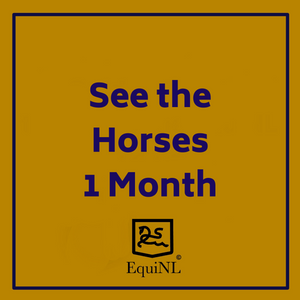 You will see over 350 of the most stunning dressage horses which are fo sale at this moment! All at the secret account of EquiNL Exclusive Dressage for one month!
You will be amazed and have a smile from ear to ear!
All horses come with their owner/trainer details so you can contact them directly.
No commission!! COMMISSION FREE PRICES!! Which will save at least 10% at the price of the horse
You will get access immediately.