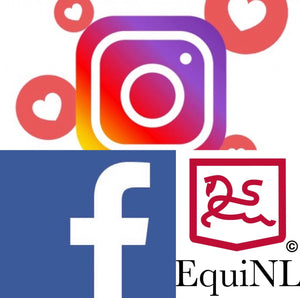 Show your Top Stallion to the followers of one of the biggest Equestrian Social Media Platforms in the World!
Do you have an amazing stallion who everyone should know about and breed with?! Here is your top opportunity:
EquiNL will show your stallion to its audience for 4 months!
- 16 stories. A story per week (16 pictures or videos from your top stallion)
- 4 posts with 10 pictures/video's and text about your stallion which makes every breeding super enthusiastic about your stallion
- 16 weeks WhatsApp hotline, you may ask me questions about Instagram and your stallion
- STALLION ALERT: Newsletter to all the members of EquiNL with just your stallion 
all together costs 4500,- euro but now a special offer for 1750,- for the first stallions. Top opportunity to show your stallion to the world!!